Home and Away Spoilers – Felicity tries to win Tane back
This week on Home and Away in Australia, Felicity risks throwing away her friendship with Mackenzie as she makes a desperate move to win Tane back.
Tane (Ethan Browne) broke up with Felicity (Jacqui Purvis) last week, after discovering that she's still been taking her birth control pills. The pair had recently agreed to try for a baby together, but Felicity had only said yes to keep Tane happy – in reality, she's still happy with her child-free life, and isn't ready for that to change.
It was Mackenzie (Emily Weir) who first discovered Felicity's lies, when the pills fell out of Flick's purse as Mackenzie searched for something in Salt's storeroom. Mac implored Felicity to tell her husband the truth, and was eventually forced to give her an ultimatum – if Felicity didn't tell Tane the truth, she would.
This week, Felicity is still reeling from their breakup, but is determined to win her husband back… but will her attempt end in tears?
As Lyrik play their first gig back at Salt, everyone's in high spirits, including Xander (Luke Van Os), who made the risky decision to run a two-for-one drinks promotion to attract the punters – without running it past his bosses!
While Mac and Flick are bound to be unimpressed with his costly drinks offer, both have more important things to worry about this week, as the friends and business partners go head to head.
Felicity walks into a packed Salt in Tuesday's episode, where everyone is having a great time in the aftermath of Lyrik's big gig. She finds Mackenzie and Tane talking at the bar, and walks in at just the right time to overhear Mac stabbing her in the back.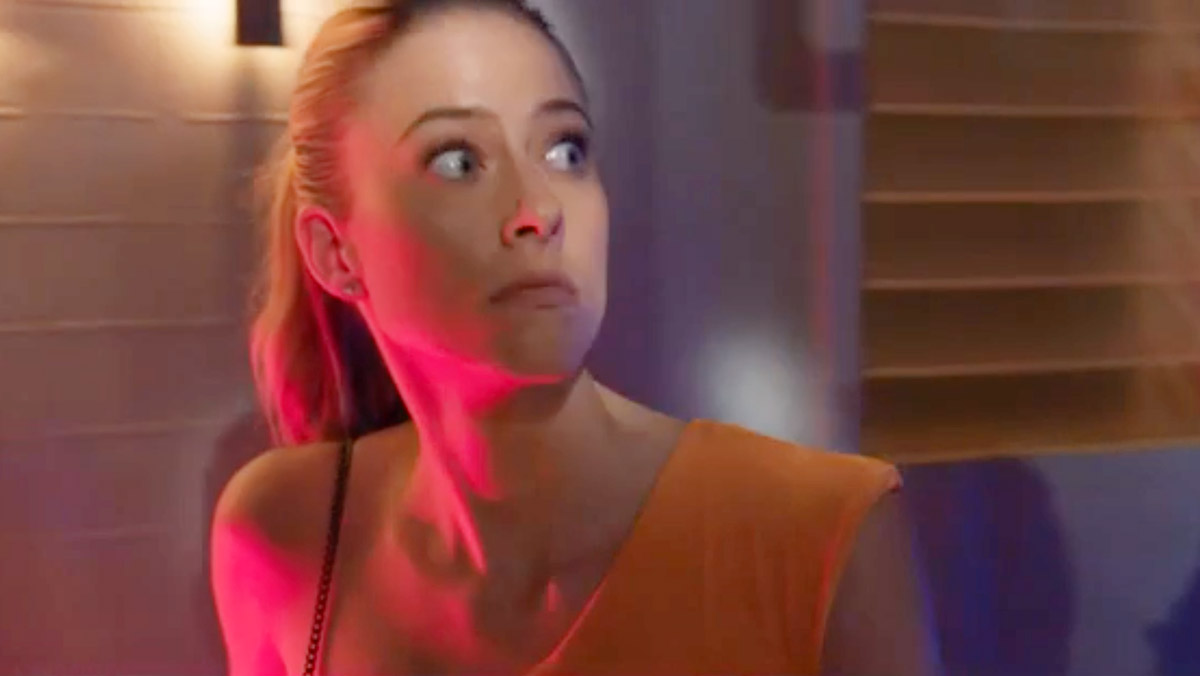 "Everyone keeps apologising for Felicity's bad behaviour, except for Felicity," Mackenzie tells Tane as she raises a glass.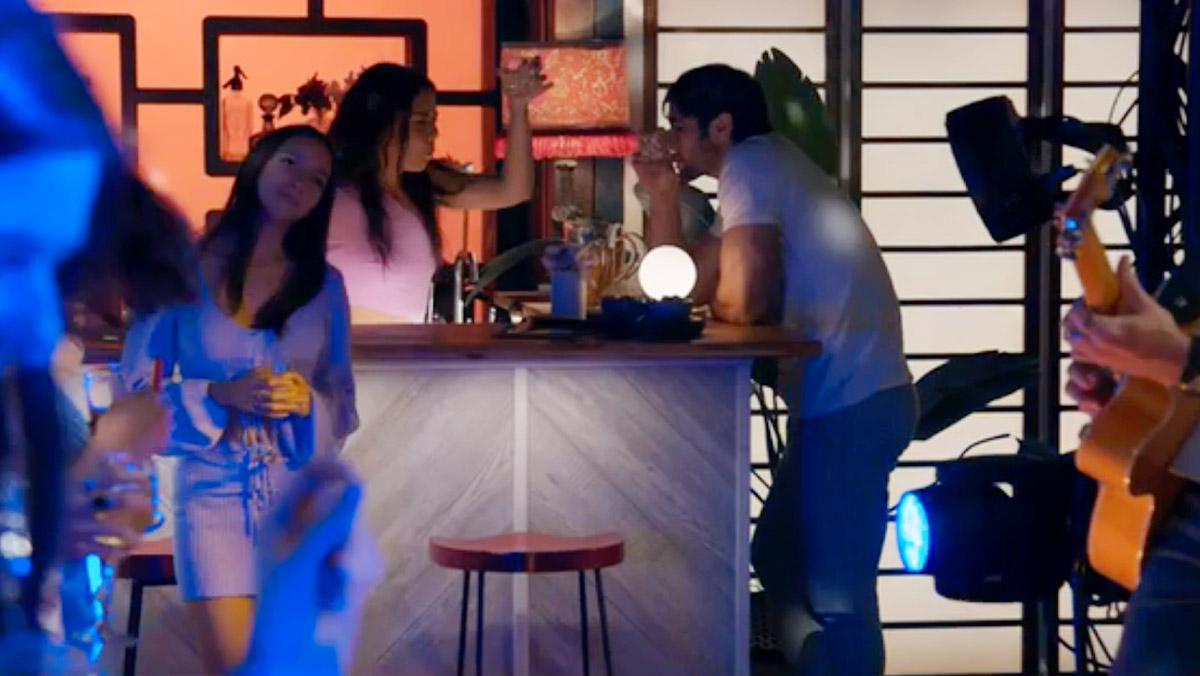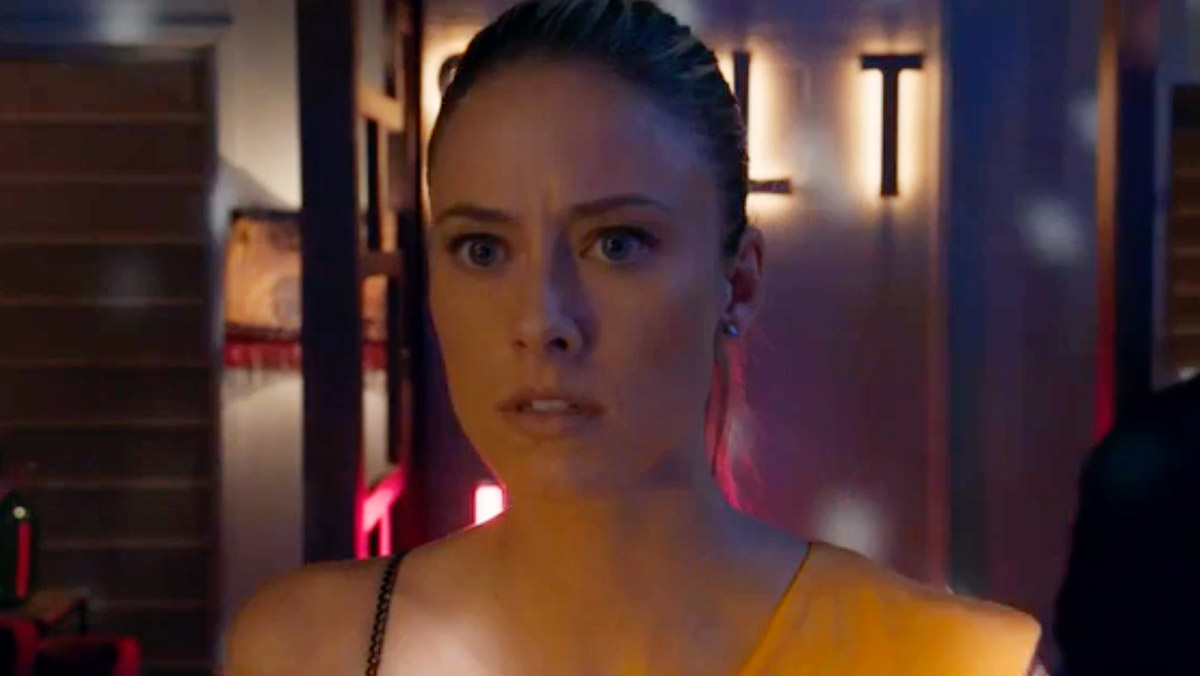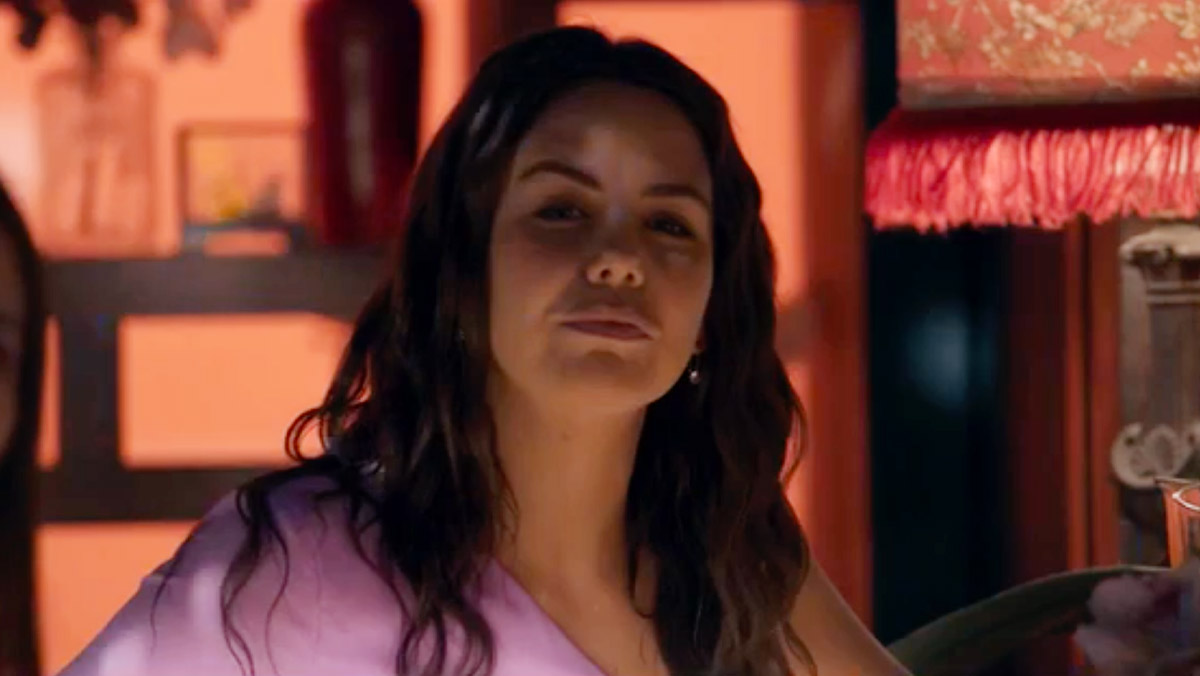 The next day, Felicity runs into Mackenzie downstairs in the surf club, and tells her in no uncertain terms what she thinks of her.
"You backstabbing cow," she tells Mac, as she stands next to the club's defibrillator – an ominous premonition of what's to come later in the week. "You've been pretending to care about both of us, but it's very clear you've chosen a side."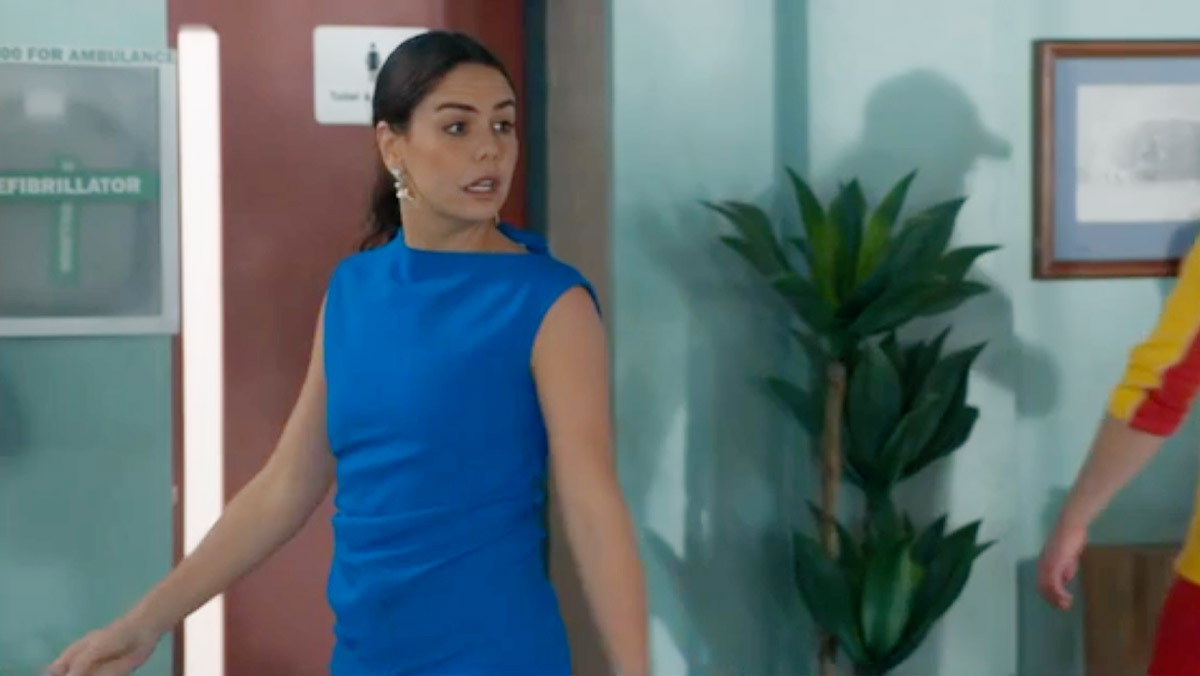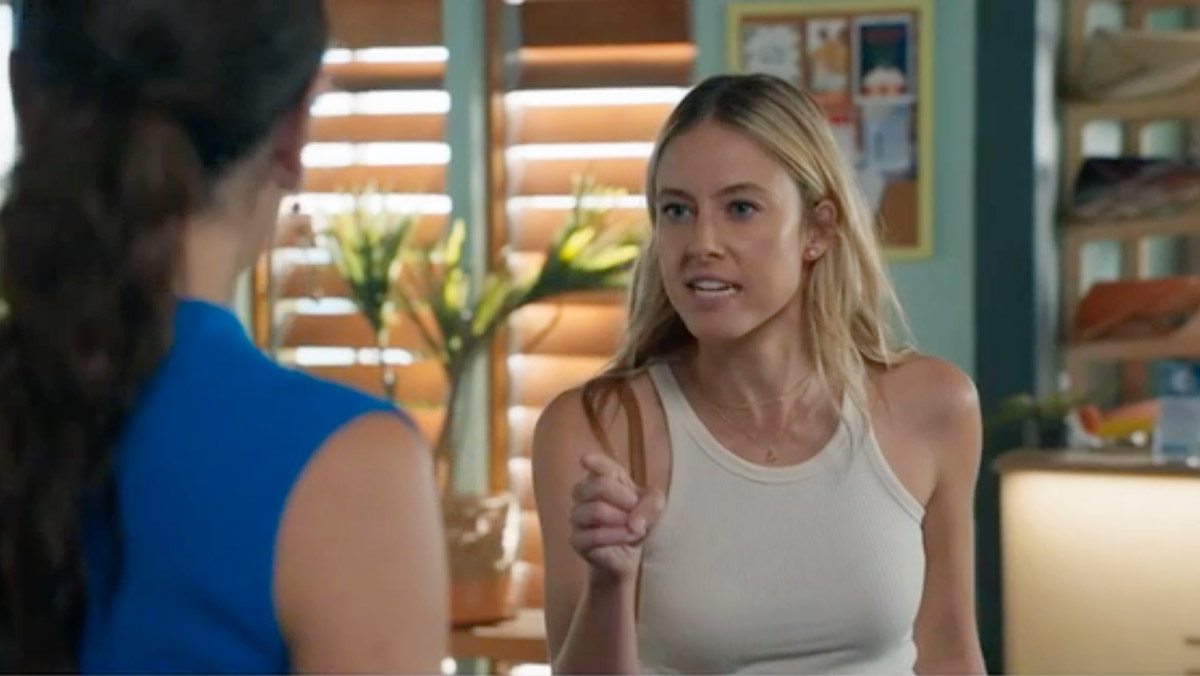 Later, Felicity returns home, where she's delighted to find Tane there holding a bag. She assumes he's moving back in, but her husband quickly corrects her – he's just there to get some clothes, and their marriage is over.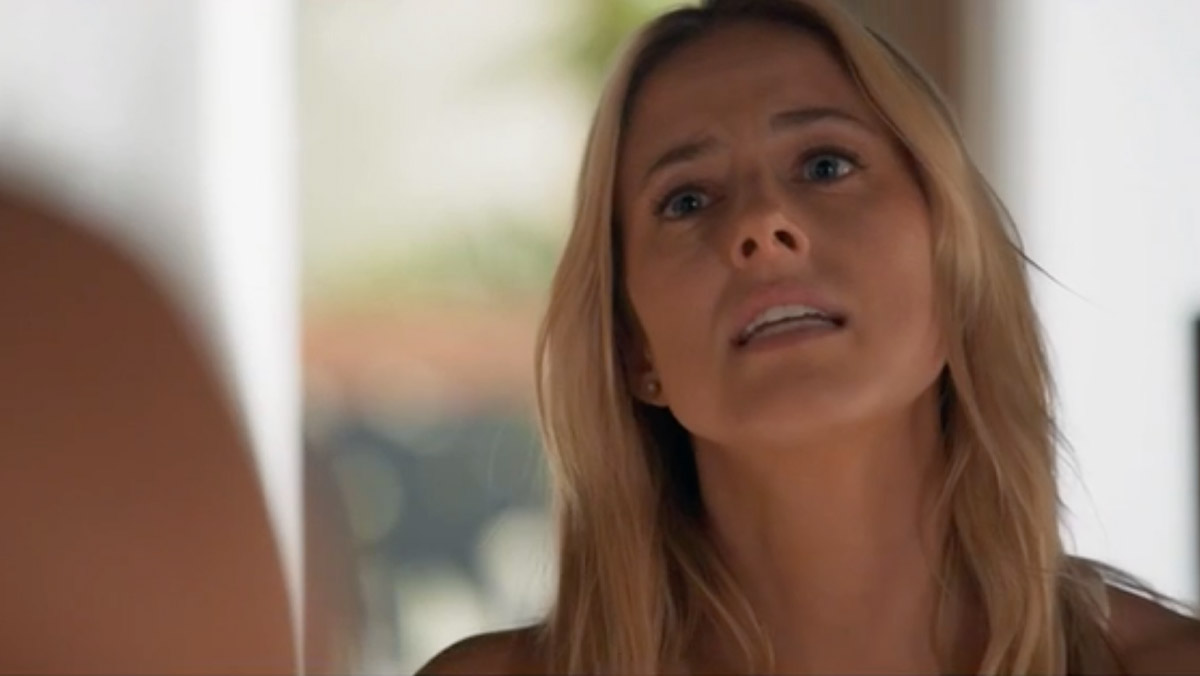 "For us to work this out, you need to be here, talking to your wife," Felicity pleads, but Tane still isn't willing to talk, as he tells her, "we're done."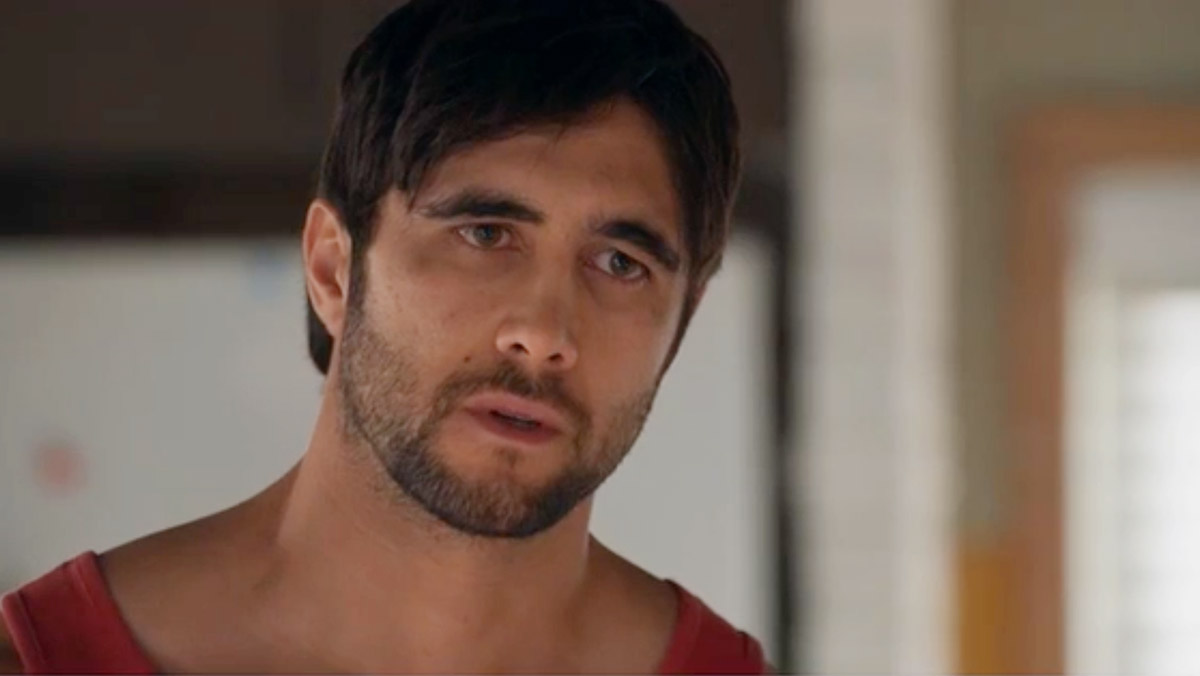 TV Week reveals that Tane tells Flick that he's cancelled their land purchase in New Zealand, and that he's moving somewhere else until he can figure out what happens next.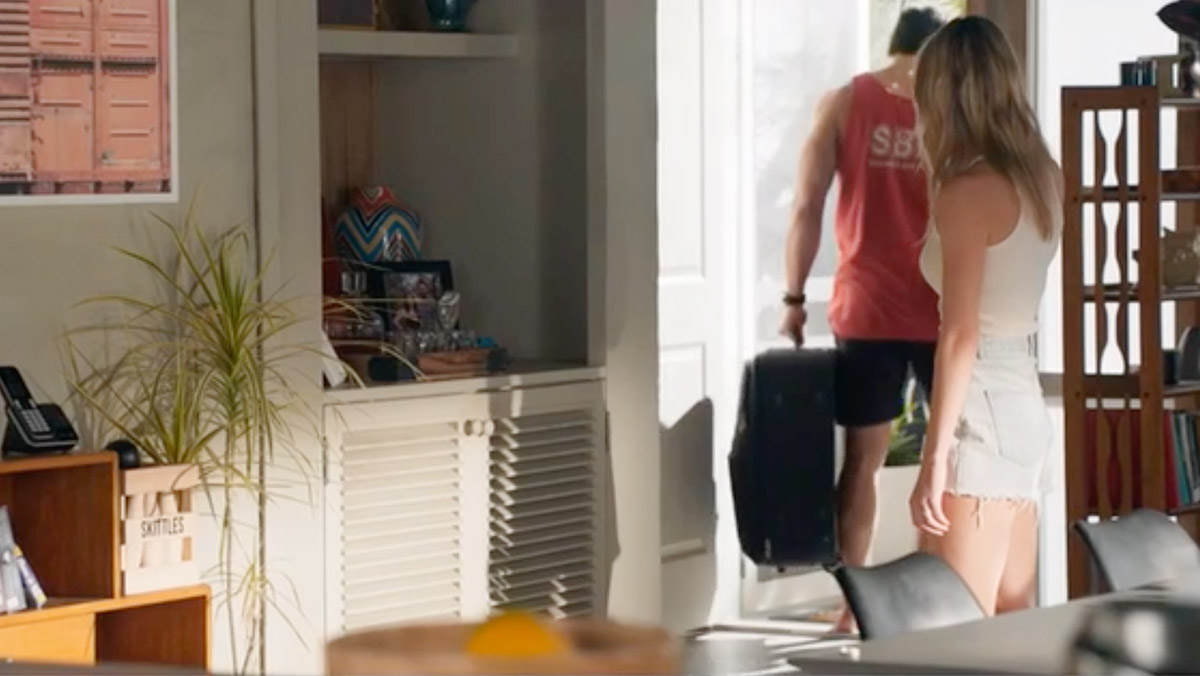 He leaves his wedding ring on the table and walks out, leaving Felicity devastated all over again.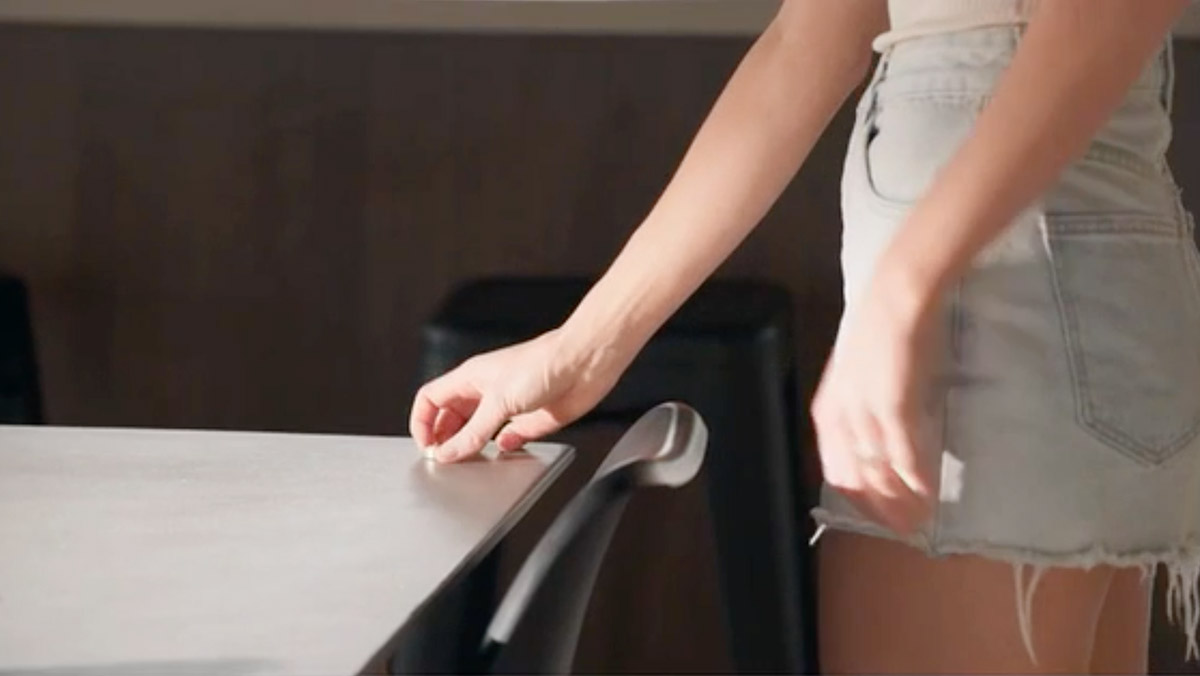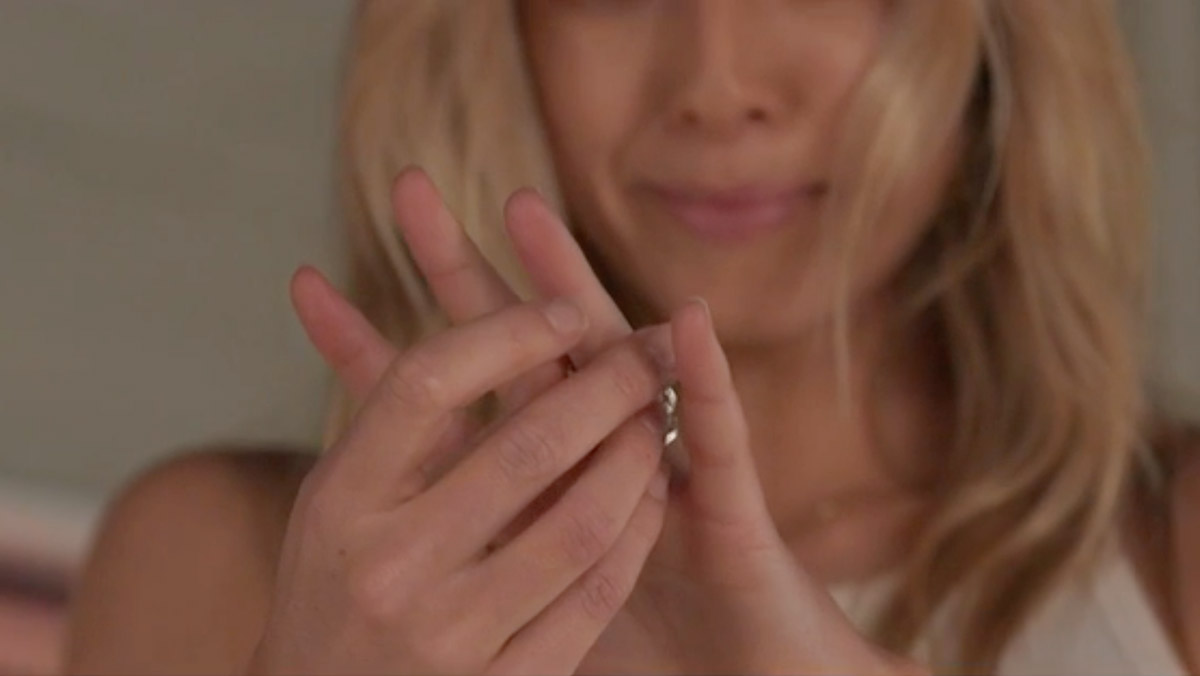 Things then go from bad to worse when Felicity spots Mackenzie giving Tane some keys, and realises that he's moving into the farmhouse.
Flick then explodes at Mac in the middle of their busy restaurant, as she looks set to destroy one of her closest friendships as well as her marriage.
The following morning, an embarrassed Felicity visits Mackenzie to apologise, and ask a favour – she wants Mackenzie to return her wedding ring to Tane.
It's her last-ditch attempt to save her marriage, as she hopes that the gesture will cause Tane to realise what he's throwing away.
Will it work?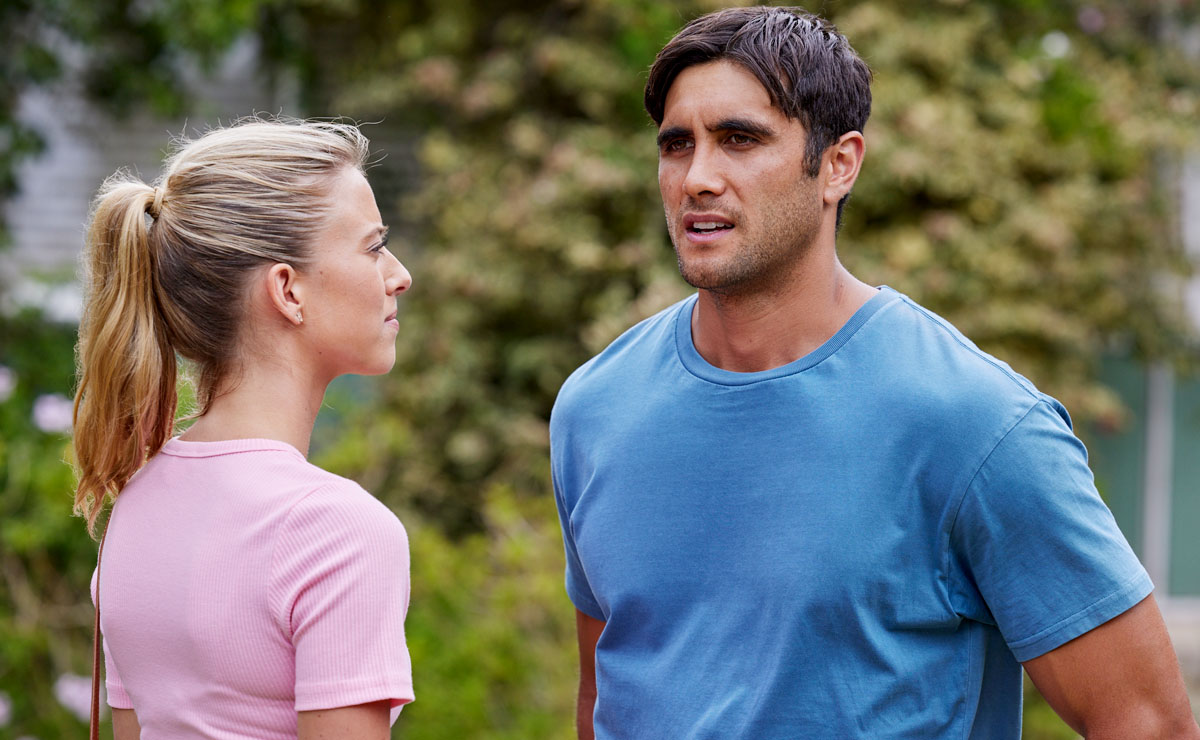 Unfortunately, spoilers for later in the week suggest not, as in Thursday's triple bill, Tane snaps, before synopses reveal that he's "ready to rebound."
Is this really the end for Tane and Felicity?
---
Here's the full spoilers for this week's Home and Away episodes in Australia:
Monday 30th October (Episode 8149)
Leah placates Justin with a lie. Bree worries for Leah's welfare. Lyrik play their first gig back at Salt.
Tuesday 31st October (Episode 8150)
Tane breaks Felicity's heart all over again. Remi extends an invitation to Bree.
Wednesday 1st November (Episode 8151)
Felicity and Mackenzie go head to head. Bree meets Remi's parents. Eden supports Cash.
Thursday 2nd November (Episodes 8152-8154)
Dana wants to give back. Tane snaps. Bree opens up to Remi's parents.
Tane's ready to rebound. John inflicts his bad mood upon his students. Kirby and Theo team up to song write.
Theo struggles with his lyrics. Marilyn's work request backfires. Leah's nightmares escalate.